2/17/04
Morocco!
"Morocco's dazzling mosaic of African, Arab and Berber cultures -- with a dash of European influence -- is at once strange and romantic, alluring and discomfiting. It's little wonder that Morocco has regularly drawn seekers of the exotic."
-From travel.yahoo.com. For more like this go to: Yahoo Travel - Morocco

My commentary:
Recently returned from Morocco I'm finding it difficult to adequately put into words all of the experiences a single week in Morocco afforded me. Simon's family was wonderful and I'm not sure a more gracious, kind or generous set of in-laws exist. By the end of my trip I was daughter and sister to them all. (Including the neighbor woman who helps Simon's grandmother from time to time.)

I flew to Morocco on Friday 1/31/04, arriving there on Saturday...almost Sunday 2/1/04. A warning to those of you considering the trip with us this summer, it's close to 27 hours of travel time! Aaacck! Well worth the trip however! More on the experiences as time allows. Meantime, for pictures, check below.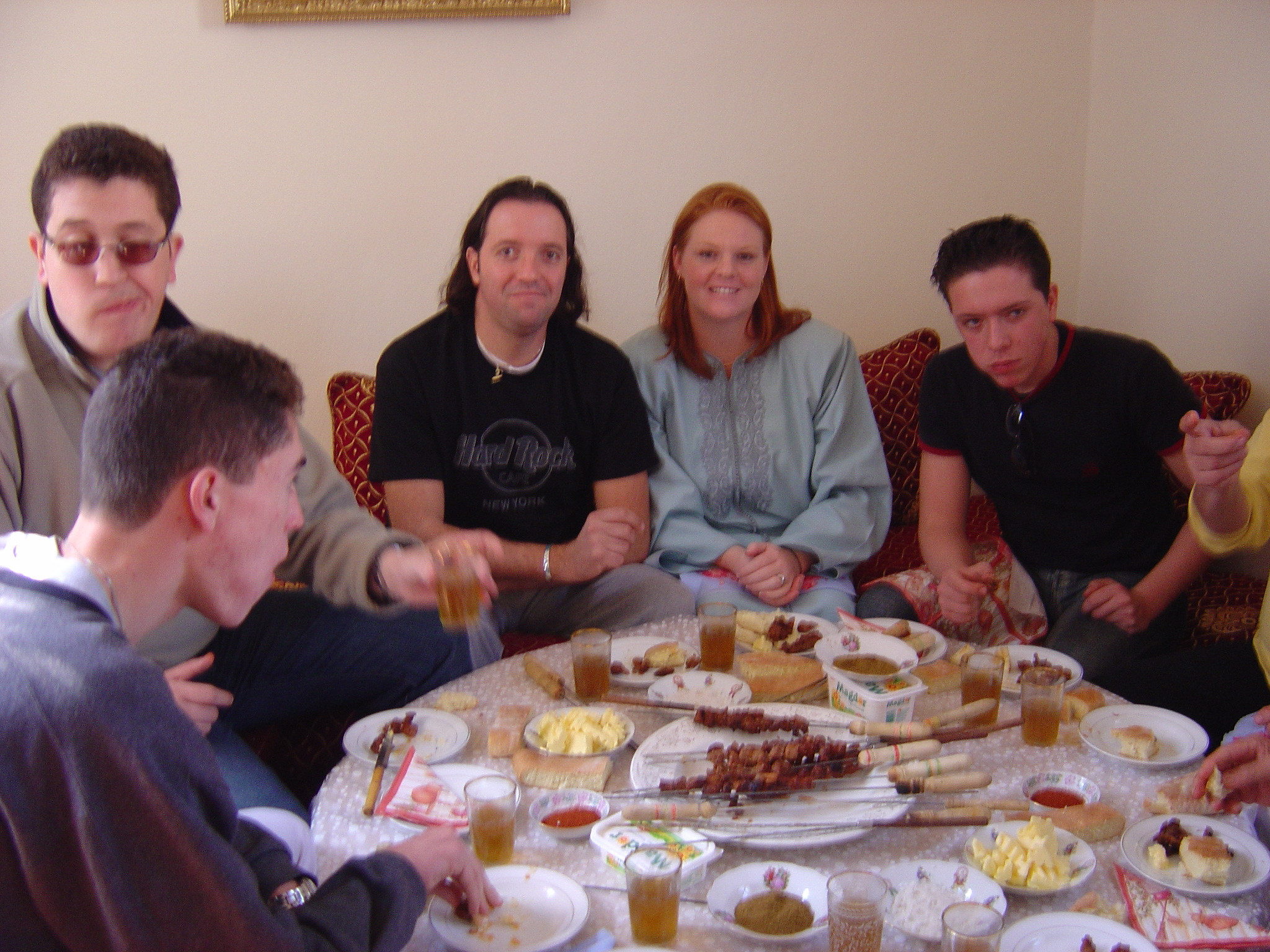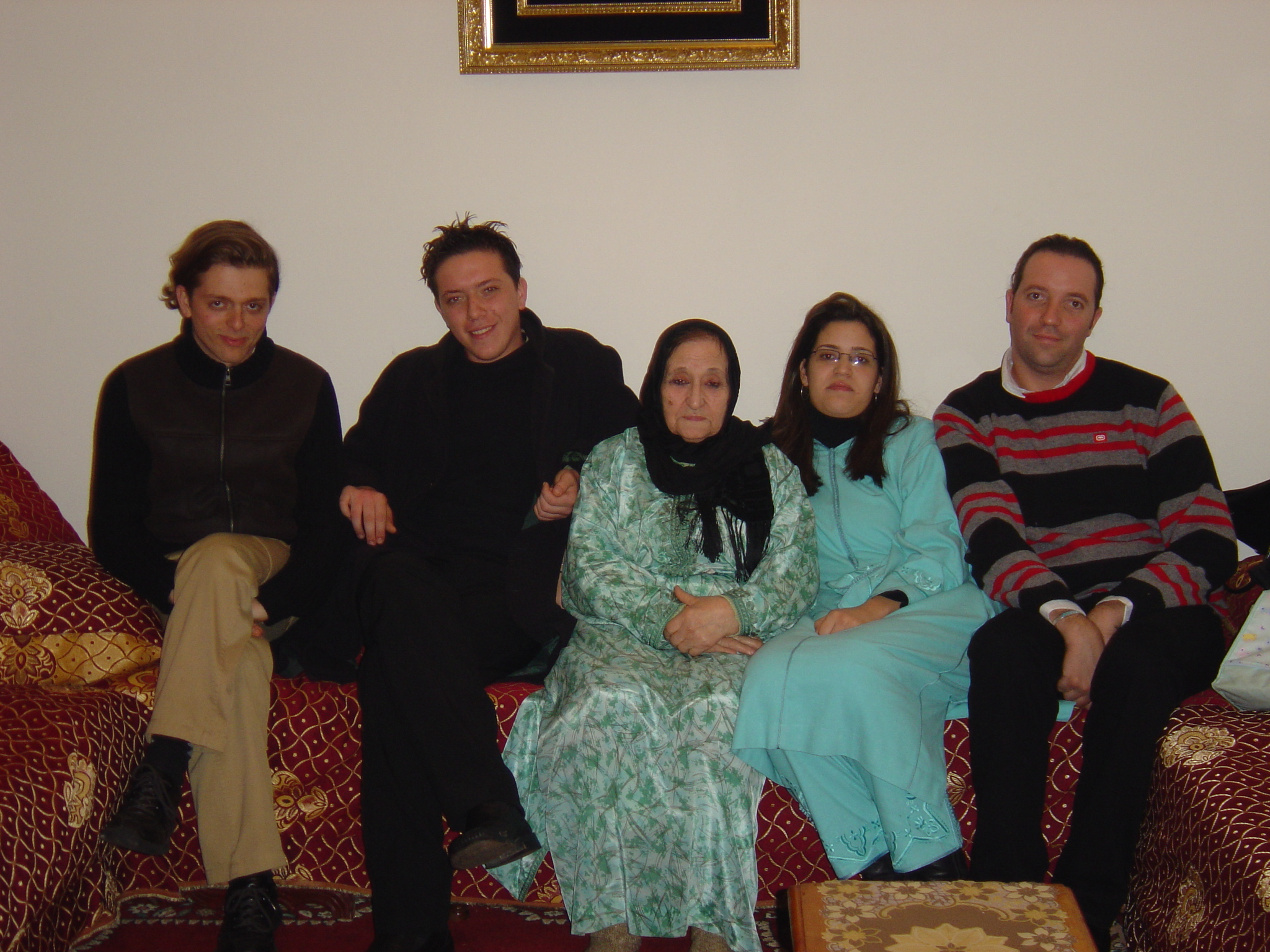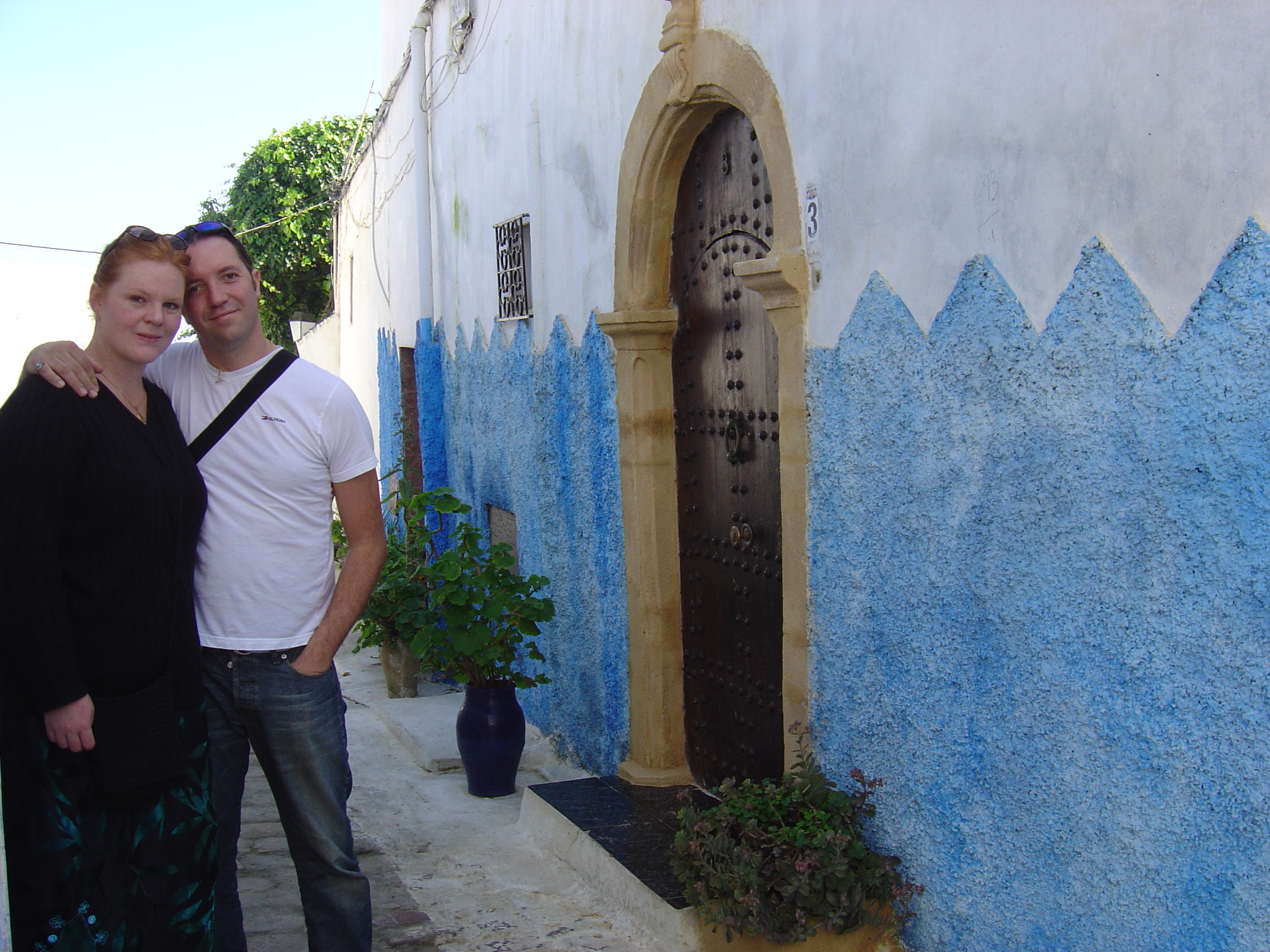 Family Feast! 2/2/04 Grandchildren with Muw 2/2/04 Beautiful People, Beautiful Scenery 2/3/04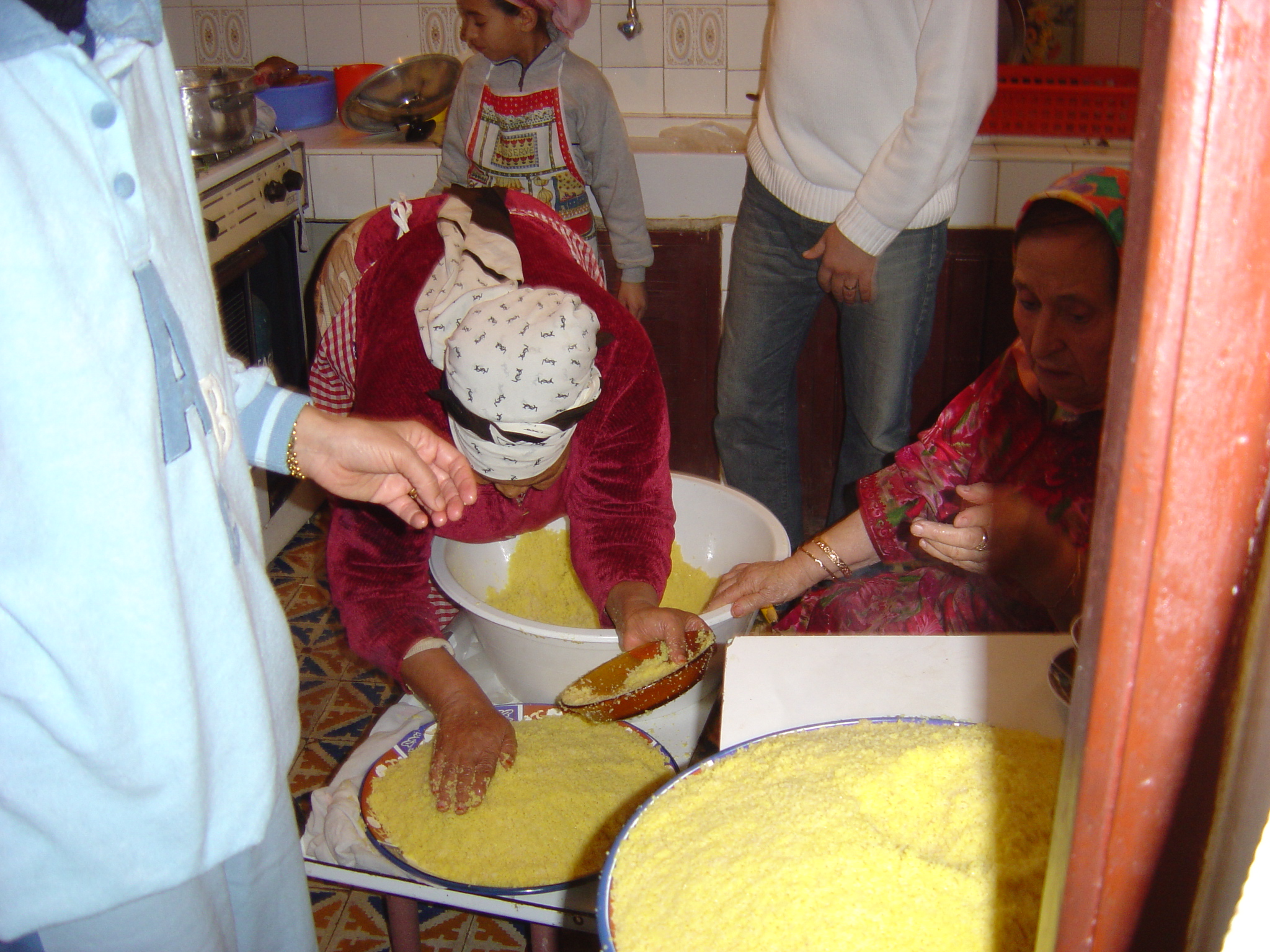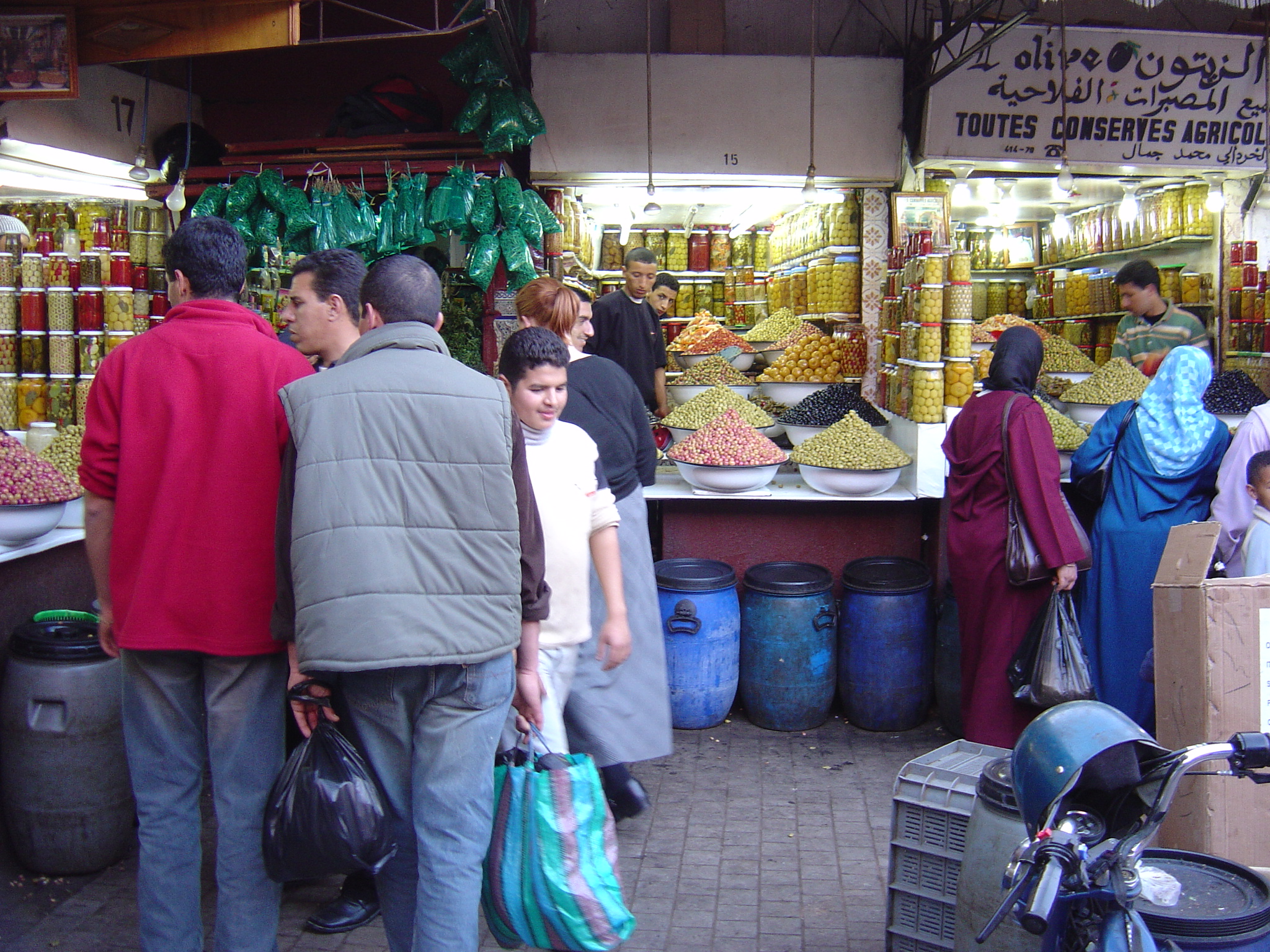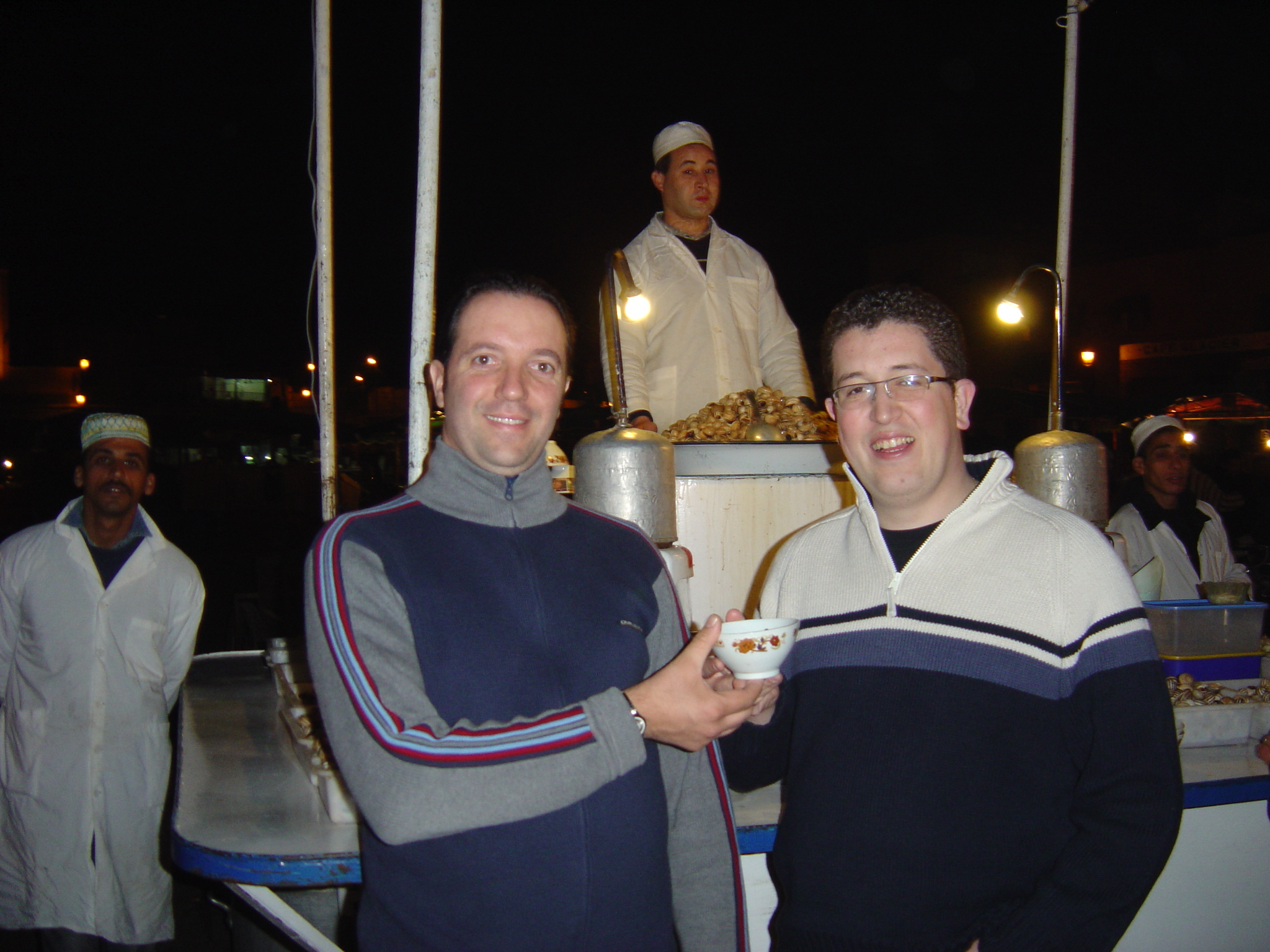 COUS COUS!!! 2/4/04 Olives and SO much More! 2/5/04 Snails anyone? (Marrakech Simon and Cousin Isham)2/5/04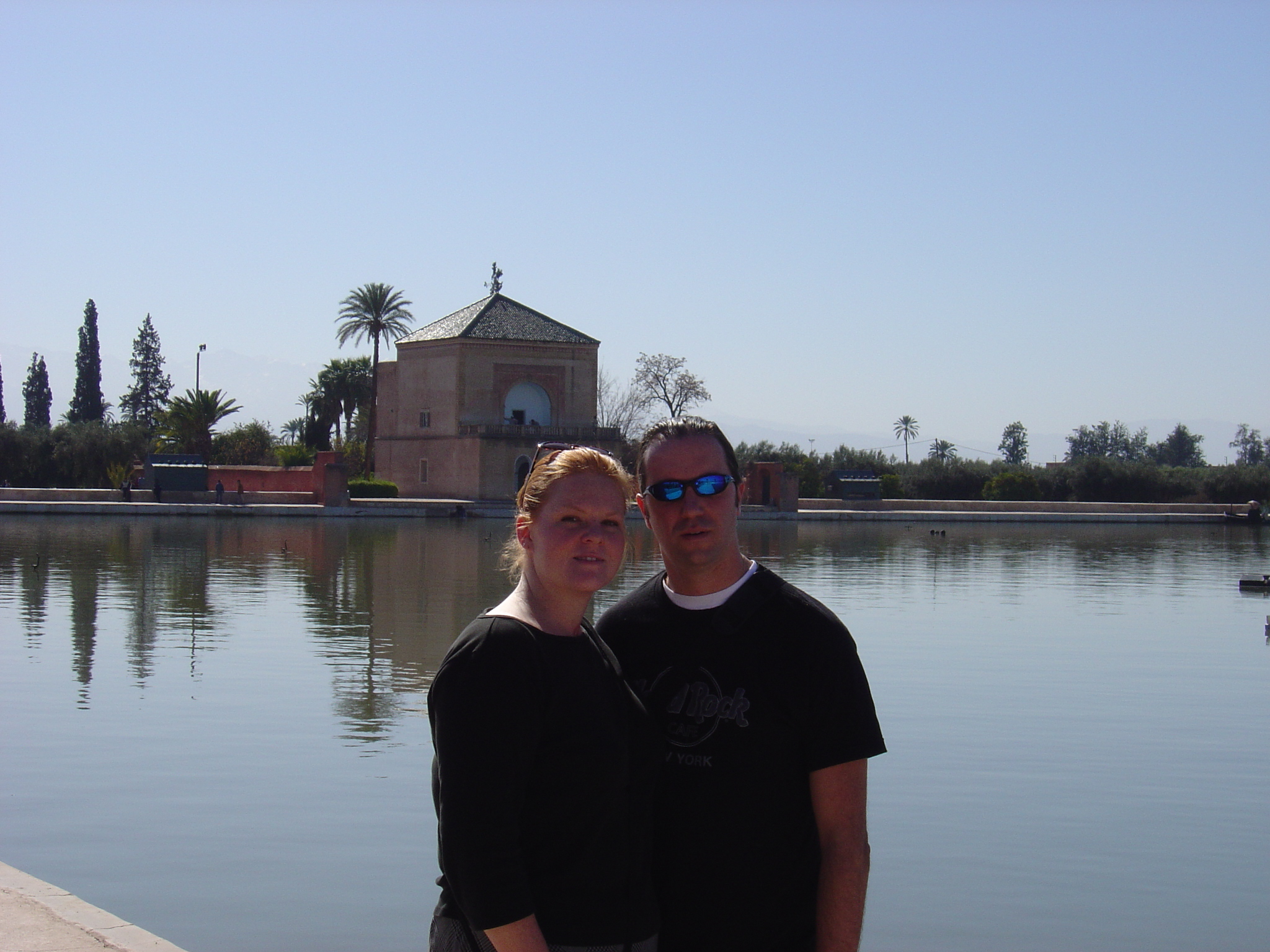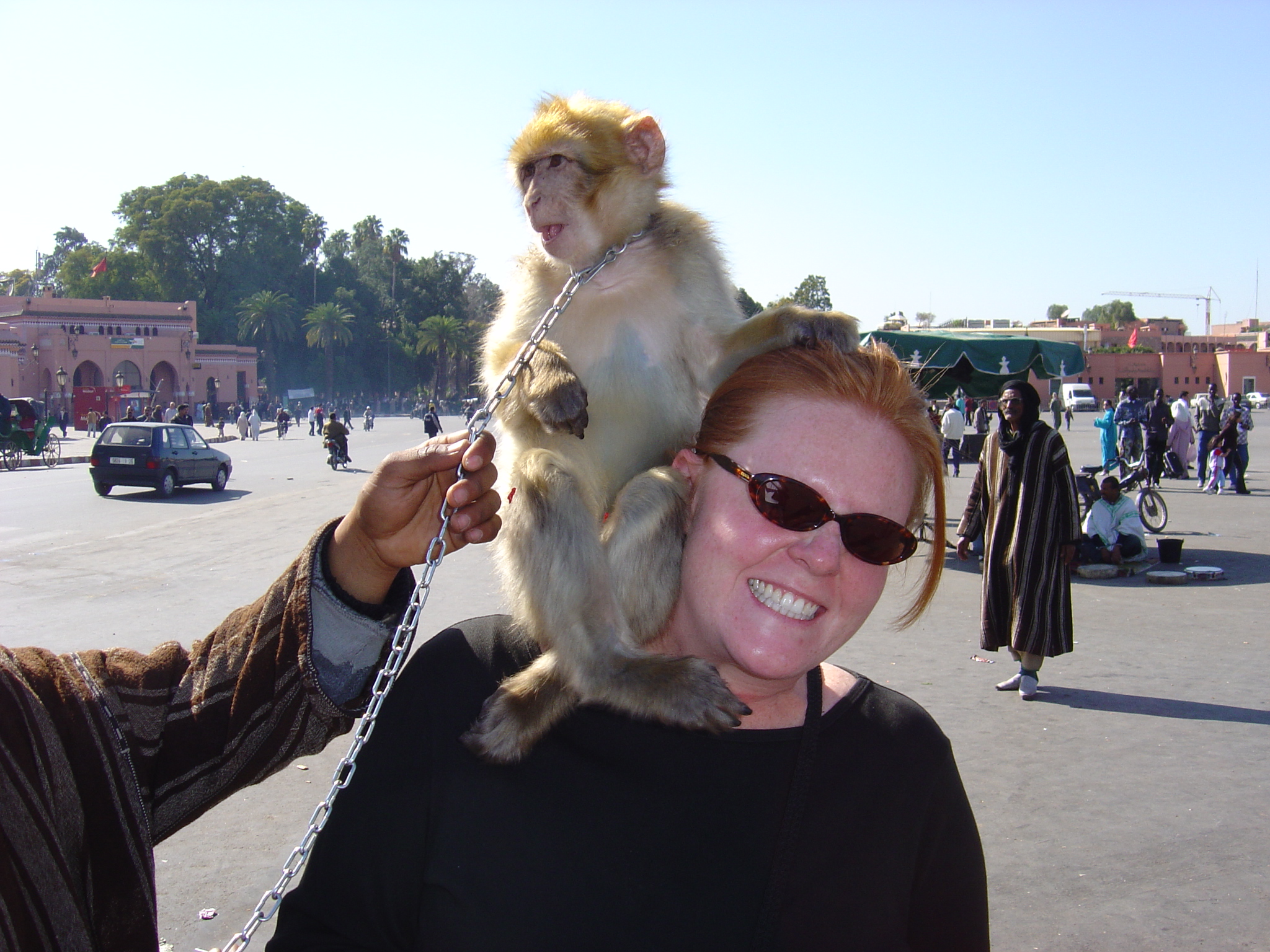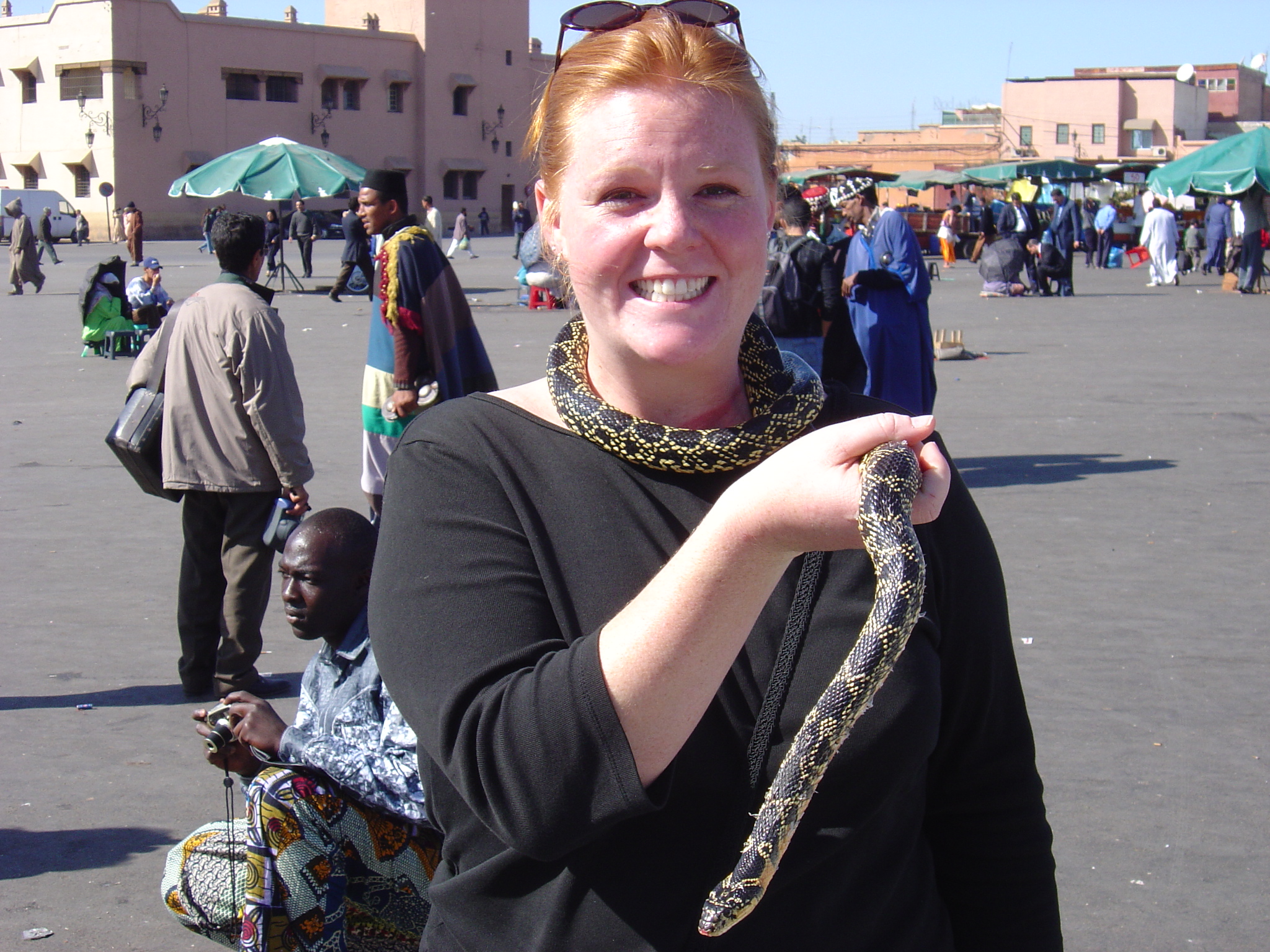 Marrakech 2/6/04 Monkeys! Marrakech 2/6/04 And Snakes Marrakech 2/6/04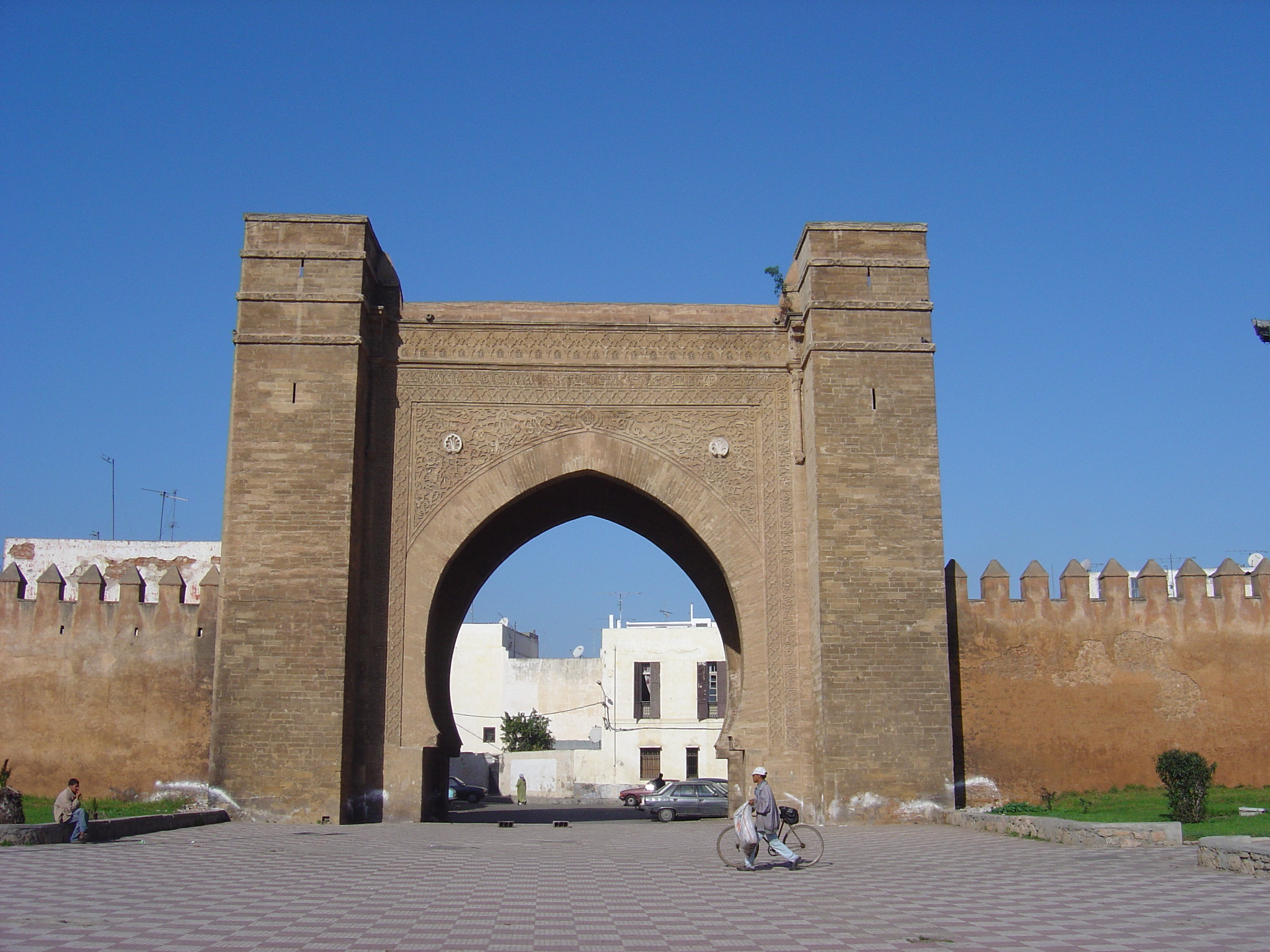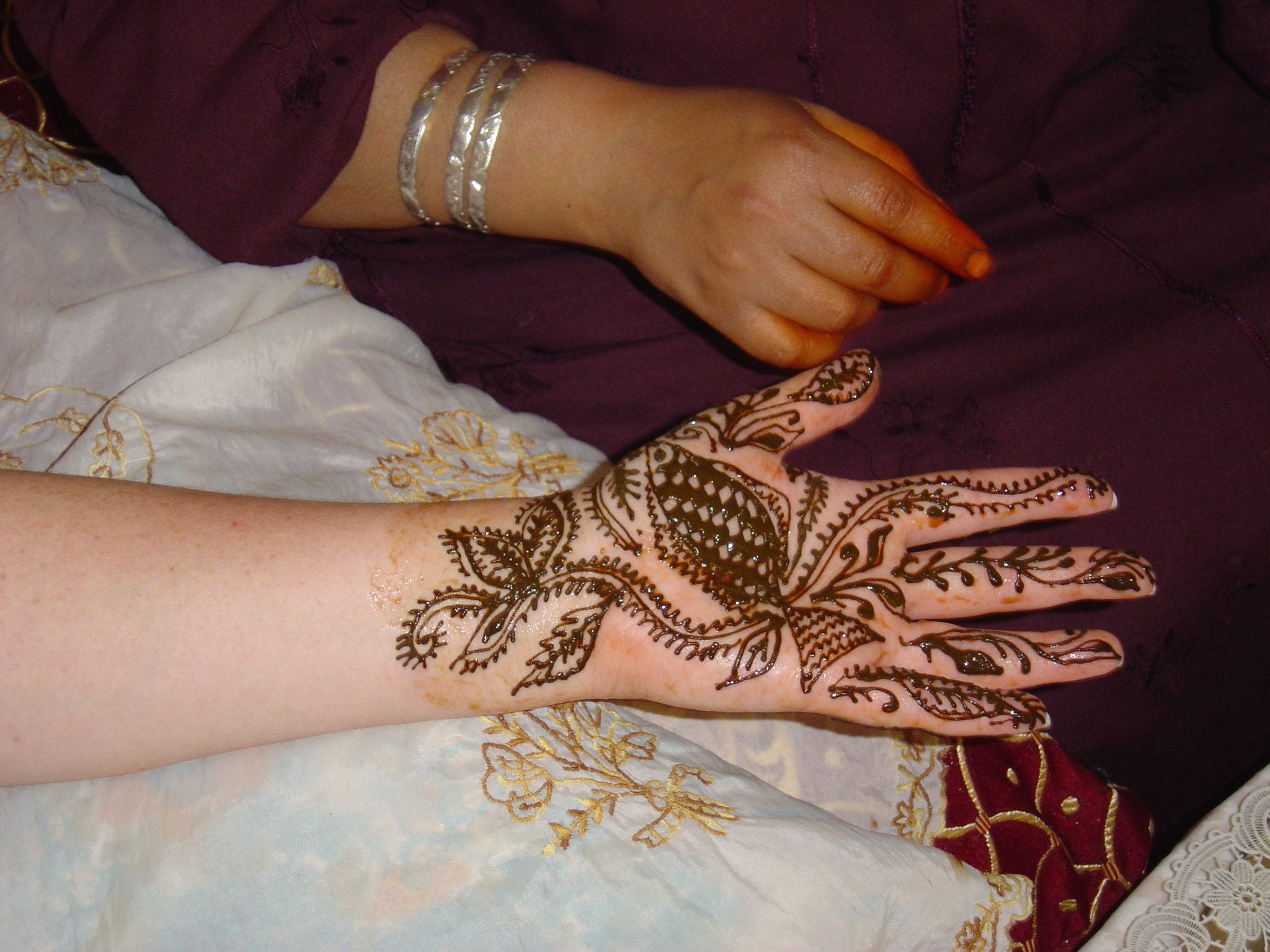 Gate to Sale 2/7/04 (Largest gate in Africa) Looking toward Rabat from Sale 2/7/04 Henna! 2/7/04
Back to Dawn's Home Page
This page was updated 6/26/00.

---